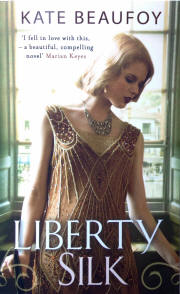 One beautiful dress is the key to three brave women's destinies…
France 1919: Jessie is celebrating the last heady days of her honeymoon. But when her husband suddenly disappears she finds herself bereft. Until a chance encounter thrusts her into the centre of the intoxicating world of Parisian high life.
Hollywood 1945: Lisa has come a long way from her quiet, unassuming life in London and is taking Hollywood by storm. But all that glitters is not gold, and as the smoke and mirrors of the lifestyle she so longed for shatter around her there are some secrets she can never escape.
London 1965: Cat, headstrong and independent, drawn to danger and passionately opposed to injustice, has no idea of the legacy that precedes her. Once past secrets are unveiled, she has the chance to find out what liberty really means...
An evocative story of survival, betrayal and the invincibility of love.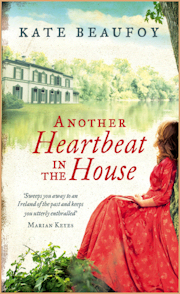 Two women living a hundred years apart. One home that binds them together.
When Edie Chadwick travels to Ireland to close up her uncle's lakeside lodge, it's as much to escape the burden of guilt she's carrying as to break loose from the smart set of 1930's London.
The old house is full of memories – not just her own, but those of a woman whose story has been left to gather dust in a chest in the attic: a handwritten memoir inscribed with an elegant signature . . . Eliza Drury
As she turns the pages of the manuscript, Edie uncovers secrets she could never have imagined: an exciting tale of ambition, hardship, love and tragedy – a story that has waited a lifetime to be told. . .